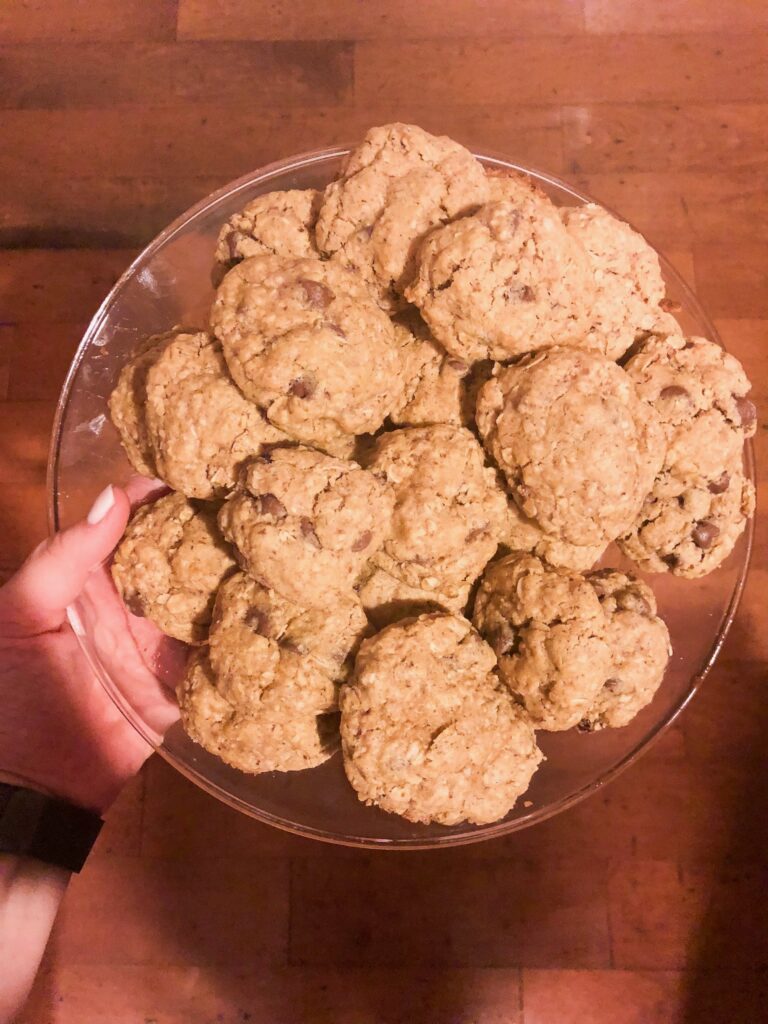 This one is for my breastfeeding mommas, you know the struggle. When you feel your supply starting to dip, you'll go to just about any crazy measure to boost it back up. When I was breastfeeding my first child, these cookies SAVED my life. A super sweet lactation consultant at the hospital we had baby gave it to me and i've kept it put up waiting for the day i would need it again. I always see a huge increase in my supply within 24-48 hours after eating them and i'm here to share it with you in hopes it does the same for you!
Ingredients Needed
3 Cups rolled/Old fashioned oats
1 1/2 cups all purpose flour
3 tablespoons flaxseed
5 table spoons brewers yeast (feel free to add in one or two more for an even bigger boost)
1/2 teaspoon baking soda
1/2 teaspoon baking powder
1/2 teaspoon cinnamon
1/4 teaspoon salt
12 tablespoons unsalted butter
4 tablespoons virgin coconut oil
1 1/2 cups cane sugar
1 egg & 1 egg yolk
2 teaspoons vanilla extract ( you can use imitation if you have it already)
1 1/2 cups chocolate chips. This can be omitted if you don't want chocolate chips. feel free to add in anything else to sub.
Directions
Pre-heat oven to 350F
Combine dry ingredients- Oats, Flour, flaxseed, brewers yeast, baking soda, baking powder, cinnamon & salt- in a large bowl and whisk together until combined evenly.
In a separate bowl, combine butter and coconut oil until blended smoothly. (I know this seems like ALOT of fat, but it's a great way to boost your milk supply and make your milk much more creamy for baby)
Add in sugar and blend again until consistency is full mixed
Add in the egg & egg yolk and blend until completely mixed.
Add in Vanilla and mix once more
Slowly add in dry ingredients, mix with handheld mixer or stand mixer until ingredients are completely mixed.
Scoop dough into 1 inch balls and place about 1-2 inches apart on a baking sheet
Bake for 10 mins EXACTLY, any longer and they won't be soft and fluffy.
Pull out of the oven and let them sit on a cooling rack before storing
Cookies are good for 7 days stored in a dry, air tight container! I hope you guys enjoy this as much as I do!
[jetpack-related-posts]