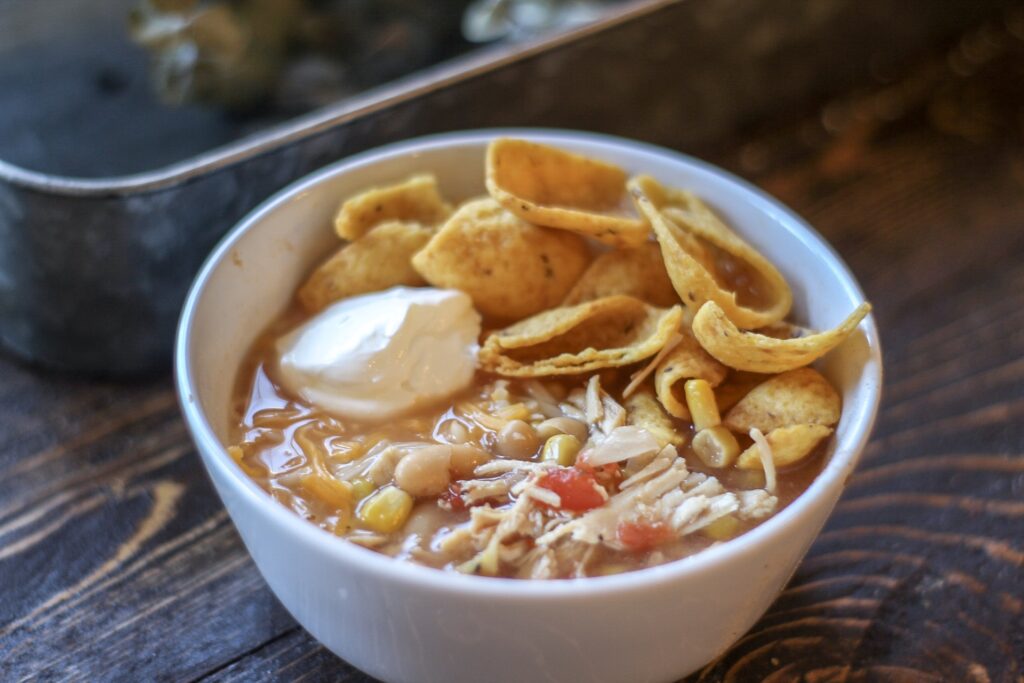 Ahh, the winter season brings on all the savory crockpot recipes and this one is one of my favorites. This actually belongs to my husband, I give him full credit. He's the the cook in our house and I just like to bake! But when it comes to chili, this man rocks it! The recipe is easy and makes enough for a full family and plenty of left overs. You'll want to be sure to pin this somewhere you can easily find it!
Ingredients Needed;
3 Chicken Breast
1 box of Carol Shelbys White Chicken Chili kit
2 16 oz cans of White Navy Beans, drained
2 15 oz can of whole corn, undrained.
2 10 oz cans of Rotel, undrained
1 block of cream cheese
Directions;
Drain and rinse the beans, line bottom of crock pot with chicken breast. Pour undrained corn, Rotel and beans on top.
Cube Cream cheese up into blocks and toss on top of chicken.
Pour Chili kit on top and stir up.
Cook on low in crockpot for 6-8 hours or on high for 3-5 hours. Serve with Cheese, sour cream and Fritos! YUM!
[jetpack-related-posts]