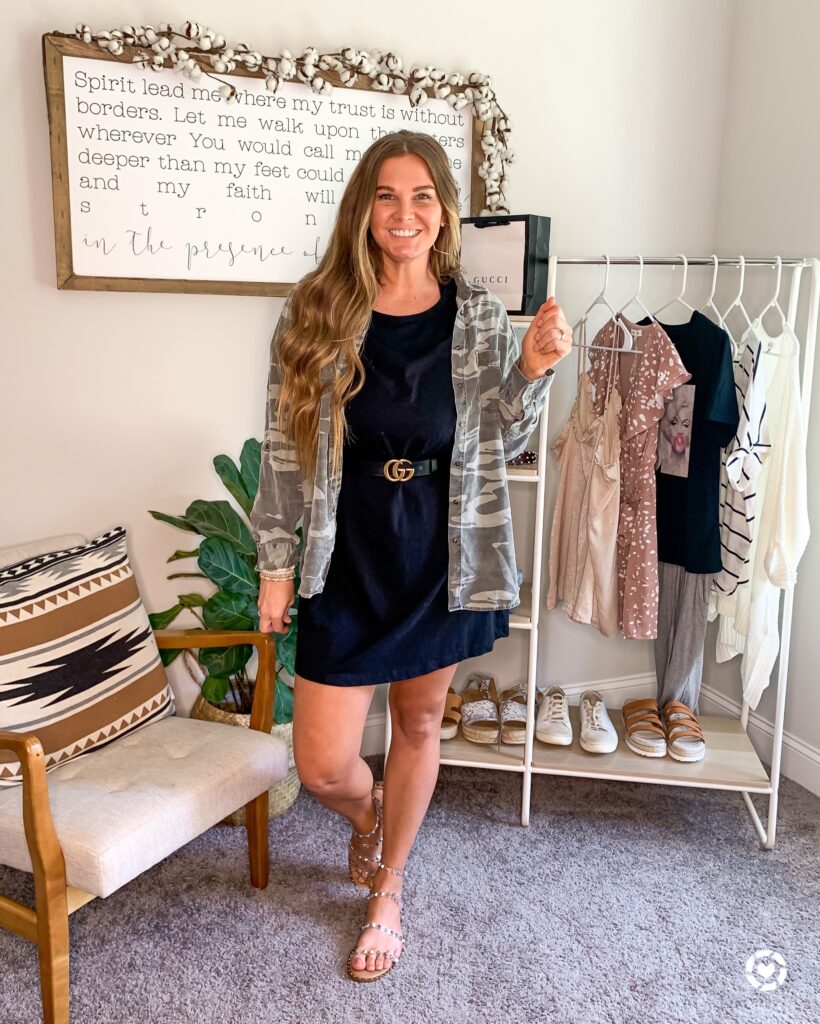 Teeshirt dresses are seriously every mom's favorite "throw and go" outfit, but they can get repetitive. I'm sharing some fun ways you can spice up a tee shirt dress and some accessories I use to achieve those looks.
My Tee shirt dresses- Short length/Mid length/Maxi length– Wearing size L in all 3 and they fit me very true to size! If you're unsure on length for the short dress, size up! ** Save 10% on the mid length dress with code JORDAN10
Use a button down top over the top- One of my favorite is taking a simply button down and throwing it over whatever dress i'm wearing. For this try on I did the camo button down over the short dress and paired it with a belt and some fun sandals. Such an easy look to achieve to change up the dress!
Throw a graphic tee on over your dress- Don't be afraid to layer it up girl! Layering is key to really elevating your look without adding too much. I just take whatever graphic tee, throw it over and front knot it up! You can also do the same thing in the fall with a chunky sweater and it's adorable with booties!
Layer with a denim jacket- This one is so easy to achieve and can be used several ways. Both on and off shoulders or tied around the waist for a cute look! I always like to throw on a fun hair accessory to add some spice to this look and layer with cute jewelry as well! Could even throw on some wedge heels for a dressier look!
To see more ways I styled these tshirt dresses- check out my Like to Know it Page!

[jetpack-related-posts]