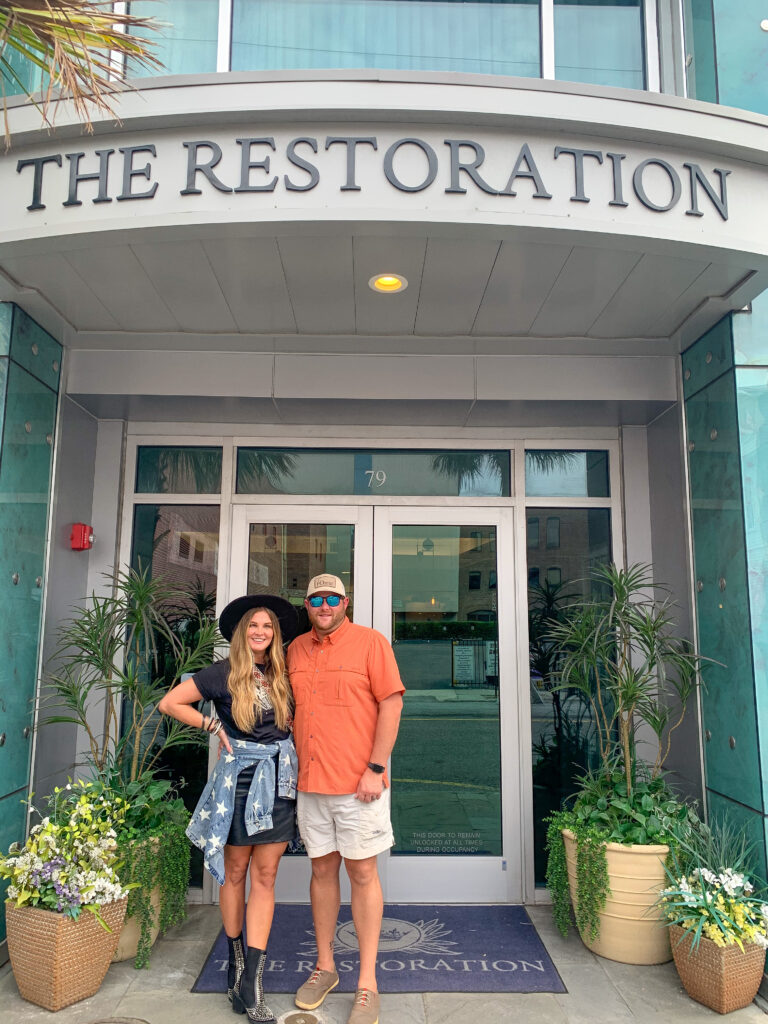 Back in September, my husband treated me to a stellar birthday getaway in Charleston SC and we had an absolute blast! We pretty much ate and drank our way through the city and we have zero regrets! Charleston has some of the most amazing restaurants so my idea was to create a blog post to recap all of the highlights of our trip and why we loved them so much!
For Breakfast, we snagged grab and go options and one sit down!
Our pick for sit down is Millers All Day . This little gem has a very vintage vibe and the bar is designed to look like an old school pharmacy! We both had delicious meals and breakfast cocktails! I chose the Waffles which was an appropriate portion of 2 waffles with bananas, sorghum syrup, meringue and caramel drizzle and were out of this world. Sean's went with a savory option of steak and eggs which is a country fried steak with scrambled eggs and gravy! Both of our meals were delicious and our experience here was wonderful!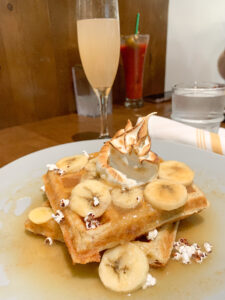 Our grab and go choices were each different- The first was The Rise Coffee Bar located adjacent to The Restoration Hotel. We enjoyed a beautifully crafted lavender latte and an iced chai latte! Zero complaints! A good little grab and go spot! My favorite Grab and Go was definitely Bitty Beau's down on Church street! Bitty Beau's is owned by adults with special needs and is an must stop. Their unique way of offering you a card to symbolize your beverage order and then calling that card out and signing it was precious and honestly made the trip worth it. The coffee is also delicious of course, but I would still go if it tasted like dirt! Definitely make a stop by there!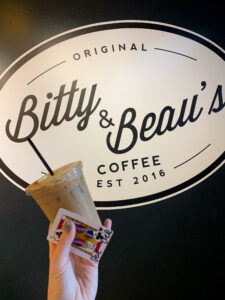 Lunch spots were sporadic for us because we did a brunch, snacks and random food so i'll mention 2 of the places we went for dinner as a lunch just because they would be more of a lunch vibe anyways! The first was Taco Boy– I was pleasantly surprised with this little gem. Great drinks, great food and a super fun atmosphere! If you're down to drink some margs and drown yourself in their salsa, then sign yourself up. It's one you won't regret! The next is Tattooed Moose– They were made famous from Triple D and this was a must stop. It's a drive out from the city so grab an uber and head over! We had a Mike's famous Druck Club sandwich which is what put them on the map and the thanksgiving Sammy. Both were delicious and we left very satisfied! It's a small little place to get there early or expect to wait because they don't do call ahead seating!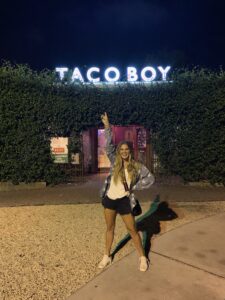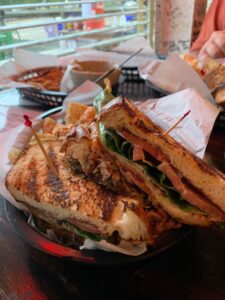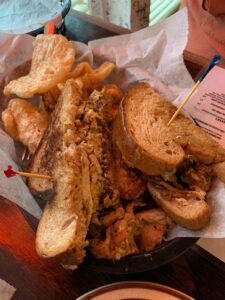 Dinner Spots- We decided to do one nice dinner and are so happy we went with Hall's Chophouse. When I tell you, you will not find better food, service and hospitality anywhere in Charleston, you just won't! This place does it up and does it up right. Grab a reservation well in advance because they book up quick! We had to wait a bit so we jumped over to Proof across the street to grab a drink while we waited (LOVED that place by the way, super cute bourbon and bubbles bar) but the food made all the waiting worth it. We decided on the special that day which was a 90 dry aged filet and it was accompanied with something else super fancy. We also ordered tuna tartare and a seafood special platter that consisted of lobster, scallops and shrimp! The meal was incredible and whenever we make it back to Charleston, we will be visiting again. Word on the street is that they also host a gospel choir brunch on Sundays that books out for weeks!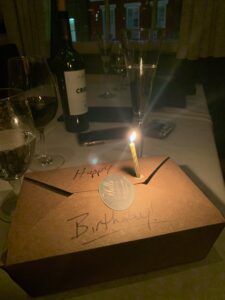 Roof Top Bars- We visited quite a few bars but our favorites were definitely the rooftop bars! You cannot beat a good drink with an event better view!
The first was The Watch Rooftop Kitchen & Spirits which is the rooftop bar above The Restoration Hotel (which by the way is FABULOUS). They had killer drinks (like seriously, our fav drinks from anywhere) and amazing food as well! Each day we got a different app and were very pleased with the food! The service was also incredible! Our bartender was the same guy every night (If I wasn't writing this post a month later I could give him proper credit) and he was extremely friendly, helpful and made our happy hours a blast! 10/10 Recommend!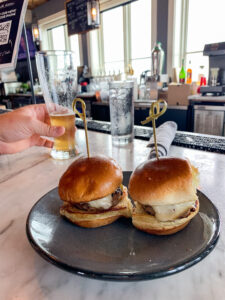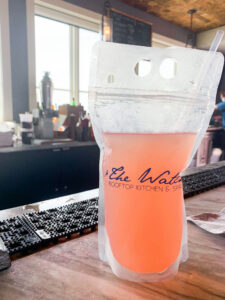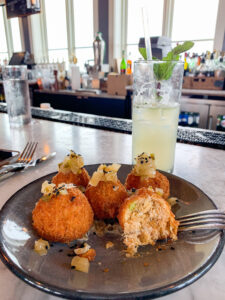 Next up with Eleve Rooftop Restaurant & Lounge! This is every blogger and insta-grammer's paradise! The cutest craft cocktails with the best outdoor lounge area! They have couches, chairs and lots of fun spaces to lounge with your group of girls or get cozy for a date night! Definitely want to snag a reservation here because they book up fast and you can almost never get a spot out on the couches, but if you do its so worth it! Highly recommend the Truffle fries as a snack here! The dipping sauce is absolutely un real!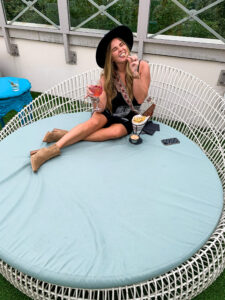 Last one is Fiat Lux which is located on the rooftop of the Hotel Bennet- This place is GORGEOUS GORGEOUS! The entire room is a beautiful navy hue with gorgeous luxe decor. The drinks were delicious but the views make this little spot worth the trip! The outdoor seating is small, but if you can snag a seat the views are incredible! Definitely come here for drinks before dinner in the fall and catch the sunset, it's stunning!
Another hot spot we hit up briefly was Darling Oyster Bar- The atmosphere is a must visit for bloggers so naturally I had to make the trip. We struggled to get a reservation because this little hot spot stays slammed, but i'm so glad we did because it was worth the trip! We had a dozen oysters on the half shell and some delicious cocktails! When you make your reservations, be sure to request a seat in the formal dining on the emerald couches to get the full experience! You'll thank me later!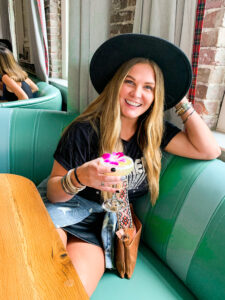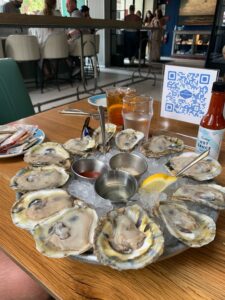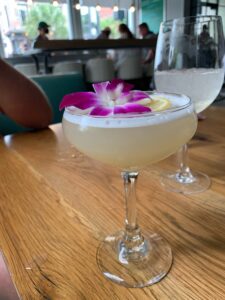 I highly recommend all the places we visited above. Each offered a unique menu item and we had very pleasant experiences at all above!

[jetpack-related-posts]