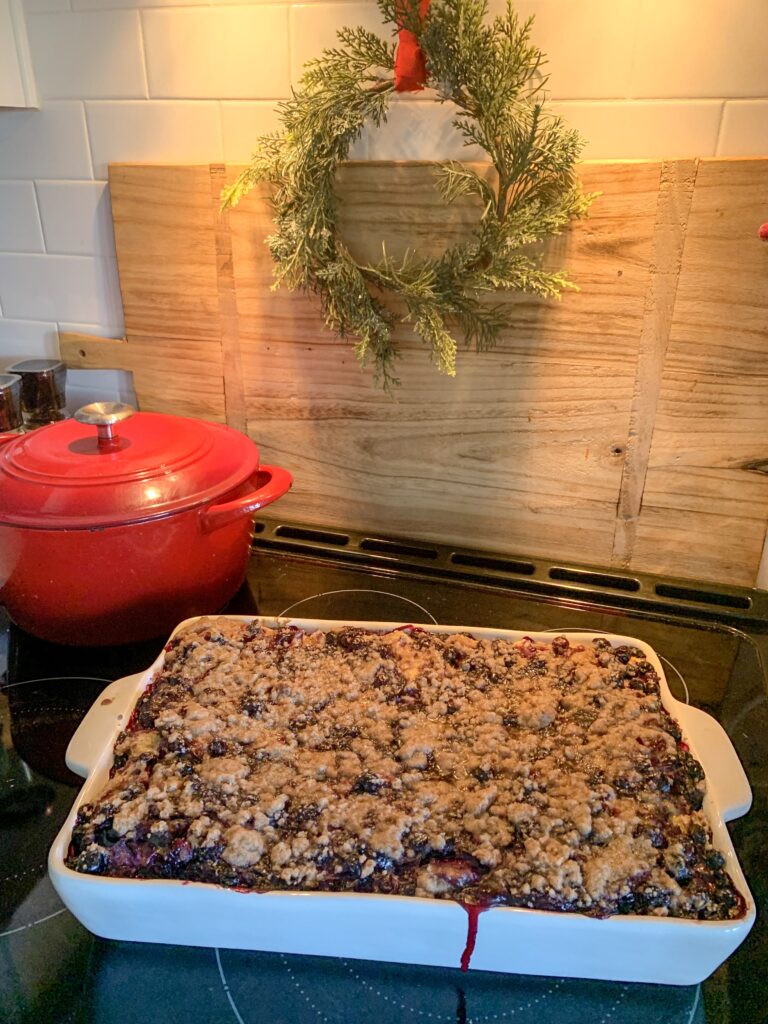 My all time favorite breakfast dish in the entire world has quickly become a thanksgiving day tradition for our family! For the last 3 years, it's been the breakfast dish of choice and i'm so excited to share the recipe with you all! Super easy, no overnight prep necessary and is done in an hour!
Ingredients
1 large loaf of french bread (Cut into 1 inch cubes)
8 large eggs
1/2 cup sugar
2 1/4 cups milk
1/4 teaspoon salt
1 can of blueberry pie filling
1 package of cream cheese softened
2 tsp of cinnamon
2 tsp of vanilla extract
2 cups (or more if desired) fresh blueberries (Or frozen if out of season)
Streusel Topping
1/3 Cup brown sugar
1/3 cup flour
1/2 tsp cinnamon
6 tbsp unsalted butter cold and cubbed
Tools needed- 9×13 pan, whisk and large bowl, measuring cups!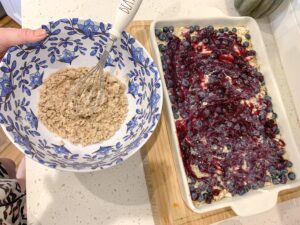 Directions
preheat over to 350
spray your 9×13 pan with cooking spray or butter
Line the dish with your cubed loaf bread
Take your cream cheese and mix into your bread cubes until throughly mixed and no chunks left
Combine milk, eggs, sugar, salt, cinnamon and vanilla in a large bowl and whisk until mixed throughly
Pour mixture over your bread cubes
Take your pie filling and spread over the dish until top is evenly coated
Sprinkle blueberries all over dish
Prepare streusel topping by whisking your brown sugar, flour & cinnamon together. Slowly add in cubed butter until it is combined with the mixture and makes a streusel topping.
Sprinkle topping onto the dish right before putting into over
Bake at 350 degrees for 50 minutes. Take out and serve warm. Pro tip- Bake this as a dessert after dinner and serve with vanilla ice cream!
Hope you guys enjoy! As always, if you try the recipe and love, be sure to let me know!
XO-Jordan Lee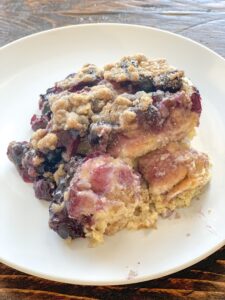 [jetpack-related-posts]