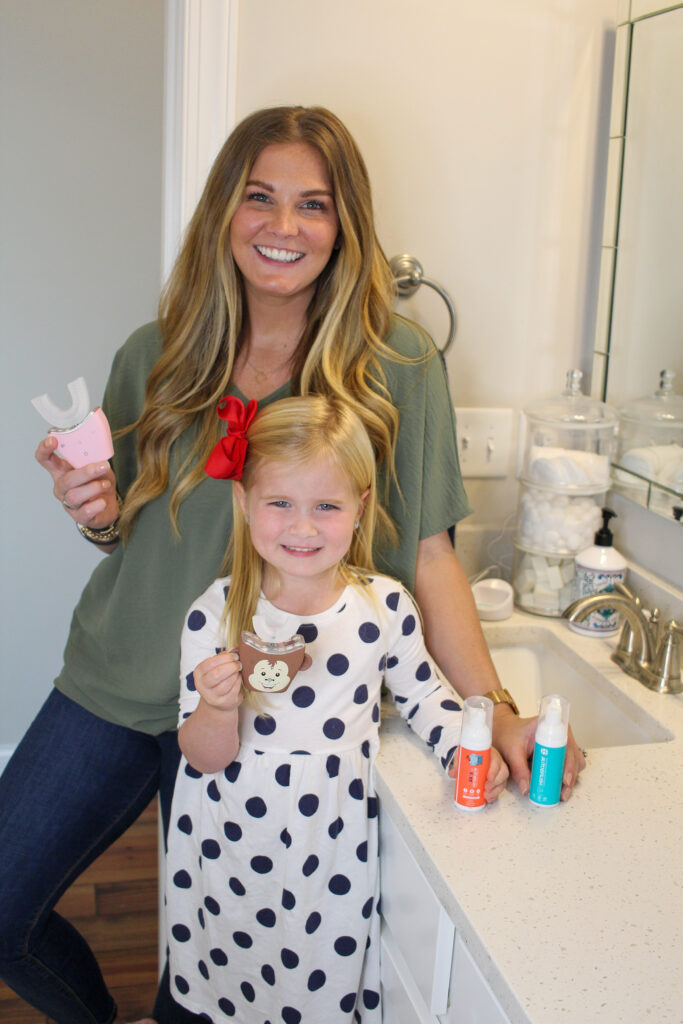 As a mother, I know all too well the struggles of getting your children to brush their teeth! The constant battle of the child who wants to do it themselves or the child who just rebels all together.
We went through this for a few months with our oldest child and it was torture! I remember getting so frustrated at how much she hated brushing her teeth and how much of a struggle it was! But the older she got, she loved it. But that didn't mean she was a pro "teeth brusher", she definitely needed some help. That was until we found AutoBrush for Kids!
We introduced the AutoBrush for Kids toothbrush to Addi about 8 months ago and our only regret was not trying this sooner. AutoBrush for Kids makes brushing for kids fun & easy! The unique shape fits their smaller shaped mouths perfectly allowing the vibrating silicone bristles to clean every surface area of the teeth without worrying about missing spots. The cute animal shapes are enticing and make it a fun activity & the lights and music are the true winners here. The Red light technology helps promote healthy gum growth and prevents inflammation of the gums and the blue light technology whitens while they brush! Addi is obsessed with the fun music that reminds her to brush until the music stops and the light turns off. How cool?
To use, simply construct your brush by attaching the silicone brush head to the brush body & allow it to fully charge on the standing charger. Instruct your child to take the 2 in 1 Bubblegum or Strawberry flavored mouthwash/toothpaste and pump 2 pumps on both top and bottom of the brush. Then, place the brush into your child's mouth and turn the brush on. Lights and music will start and continue playing until your child is done brushing after 30 seconds. Instruct your child to move the brush back and forth, up and down in the mouth while the brush is working. Tell them to have a dance party while brushing and make it fun! That way it encourages them to brush often and solo! Once done, simply rinse the brush and put away. That easy!
While no toothbrush can replace flossing, I do also make sure that my kiddos are using the Autobrush branded kids flossers! They are shaped in fun animal shapes and perfectly sized for a child's mouth!
Using the AutoBrush for kids toothbrush to replace regular toothbrushes has been one of my favorite mom hacks and I am so excited to be sharing all of the details of both how to use and why we love it over on my youtube channel! Click the link here to check it out and see why Addilyn and I both love the AutoBrush!
Shop AutoBrush for kids here & use code JORDANGREENWELL for a sweet discount 🙂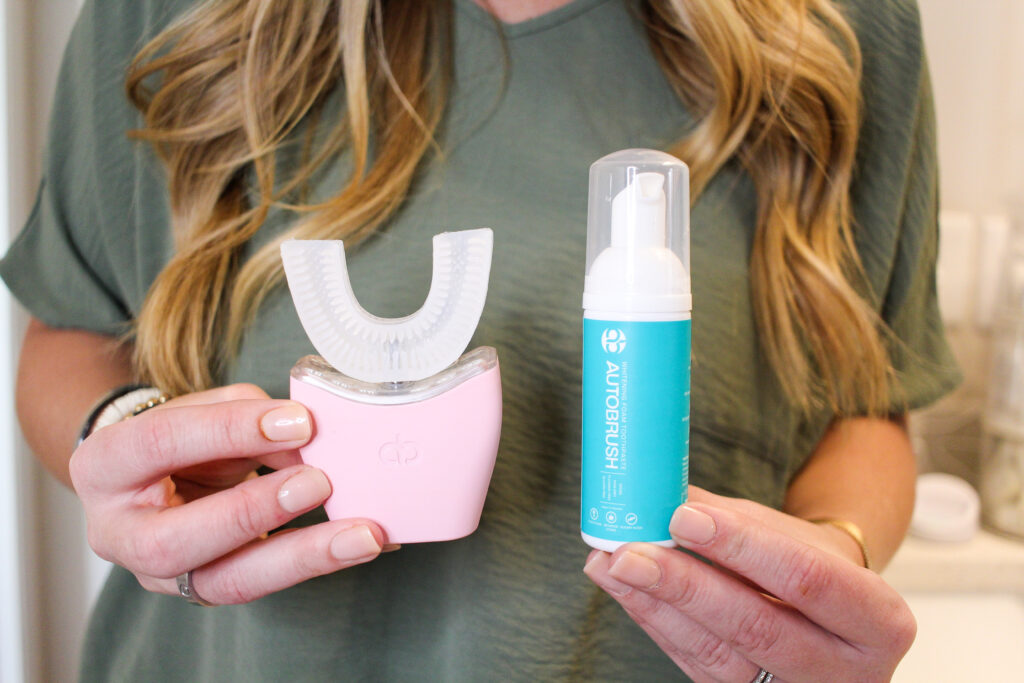 [jetpack-related-posts]